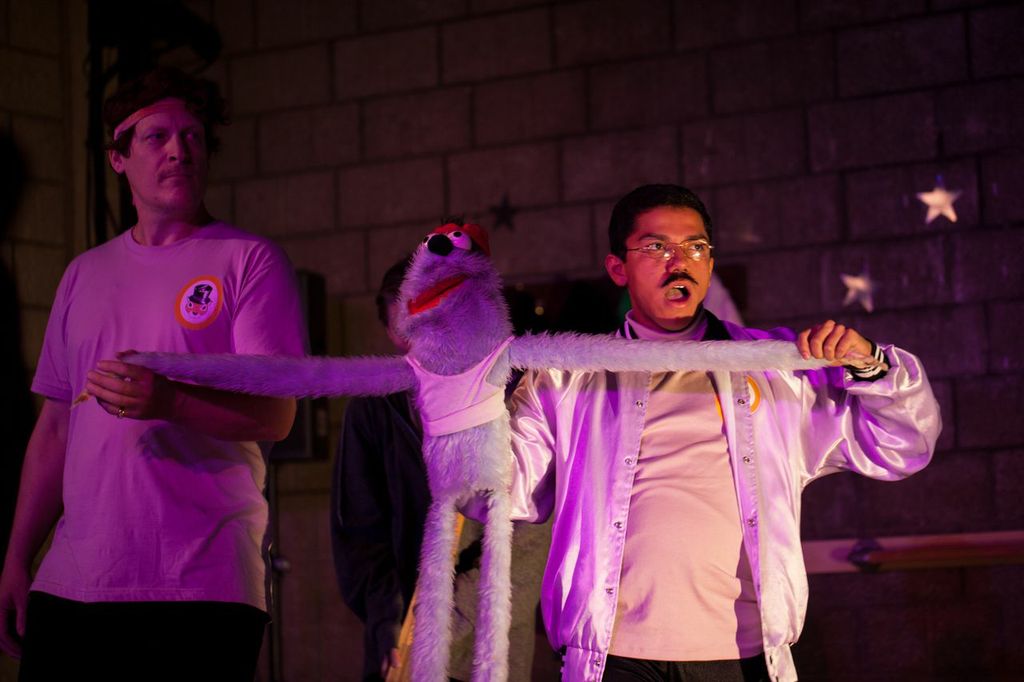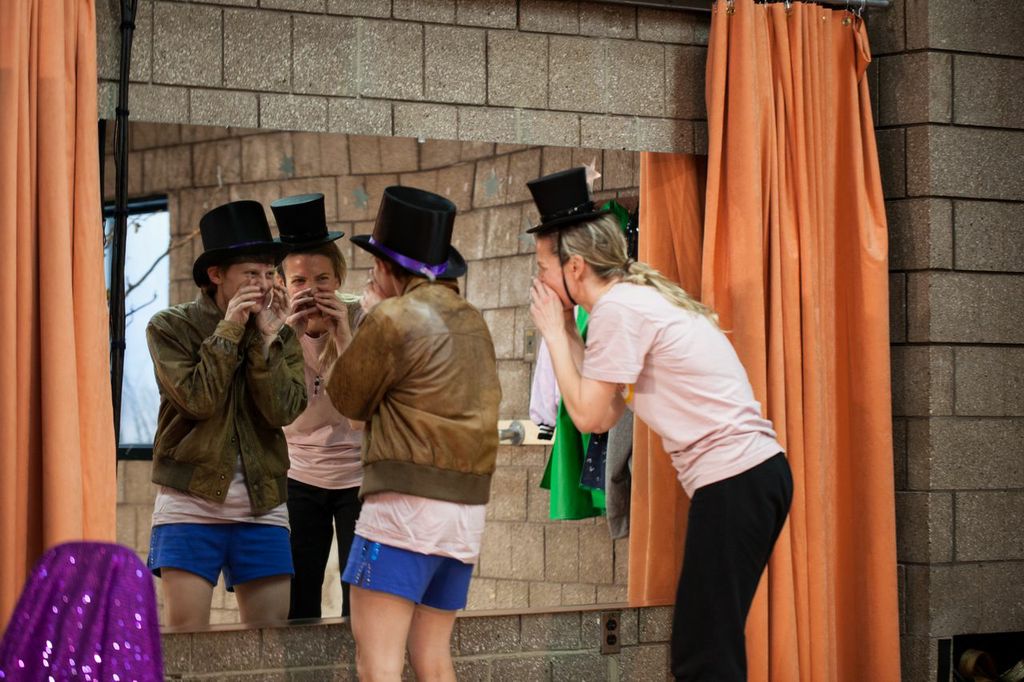 At a tap dance studio in a small town, four characters prepare for a competition. As the instructor teaches a new routine, tensions flare and dead dreams fly back to life. Unfolding in real-time, dance sections become more virtuosic, piano accompaniment evolves into full-blown songs, and interactions between characters heighten as they attempt to communicate and define themselves in the context of others.
Nominated for 2014 ZKB Patronage Prize at Zürcher Theater Spektakel.
Written and Directed by Tina Satter
World Premiere Cast:
Jess Barbagallo
Elizabeth DeMent
Jim Fletcher
Paul Pontrelli
Touring Cast:
Jess Barbagallo
Elizabeth DeMent
Jim Fletcher
Paul Pontrelli
Adrienne Truscott
Composer/Music Director:
Chris Giarmo
Choreography:
Hannah Heller
Set Design:
Andreea Mincic
Lighting Design:
Zack Tinkelman
Costume Design:
Enver Chakartash
Producer:
Richard Maxwell
Associate Producer:
Lindsay Hockaday
Stage Manager:
Randi Rivera
Production Interns:
Eric Larson, Hanna Lea Novak, Ali Keretsly
Publicity:
Blake Zidell & Associates
Production History
Culturgest, Lisbon, Portugal
October 9-11, 2015
The Kyoto International Performing Arts Festival, Kyoto, Japan
September 27 - 30, 2014
Zürcher Theater Spektakel, Zurich, Switzerland
August 14-16, 2014
Abrons Arts Center, COIL Festival, New York
January 9-13, 2014
Abrons Arts Center, New York
October 23-November 9, 2013
Bard College at Simon's Rock, MASS LIVE ARTS, Great Barrington, MA
July 2013 (Work-In-Progress showing)
A co-production with New York City Players in collaboration with Half Straddle. Residency Support provided by Abrons Arts Center and Mass Live Arts. House of Dance was made possible with support from The MAP Fund, a program of Creative Capital supported by the Doris Duke Charitable Foundation and the Andrew W. Mellon Foundation."